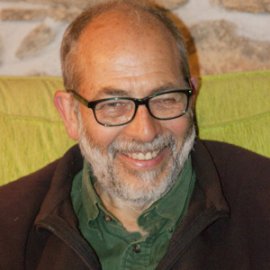 Carlos Ibero se licenció en Biología, especialidad Zoología, en el año 1987 en la Universidad Complutense de Madrid. Su actividad profesional más reseñable es la siguiente:
.1987-1998: Consultor ambiental para entidades de diversa índole, nacionales e internacionales, incluyendo 3 años de dirección del Dpto. de Conservación de Adena/WWF España.
.1998-2013: con la empresa ATECMA: Dirección de la Asistencia Científica sobre especies amenazadas por el comercio internacional (CITES), de 1998 a 2013. Durante la misma: unos 3.000 informes de evaluación científica del comercio de fauna silvestre, especialmente de importación. Asistencia a reuniones: 45 del Grupo de Revisión Científica de la UE, 12 del Comité de Fauna CITES (las dos últimas como su Presidente), 6 Conferencias de las Partes CITES. Participación en 10 misiones internacionales con la Secretaría CITES, la Comisión Europea y las Autoridades CITES españolas. Participación en numerosas clases de máster y doctorado sobre gestión de recursos naturales y especialmente sobre especies amenazadas por el comercio internacional, entre los que destacan: Master's Degree in Management and Conservation of species in trade: the international framework, de la Universidad Internacional de Andalucía, desde 1999 hasta 2016 en 11 ediciones; Máster en Derecho Animal y Sociedad, de la Universidad Autónoma de Barcelona, desde 2012 a 2017 en 6 ediciones; EU Twinning Project Strengthening of Institutional Capacity on CITES Implementations, entre España y Turquía, con 6 visitas a Turquía para impartir clases; Coordinador y profesor de 19 cursos de una semana sobre Protección de especies a través de la regulación de su comercio, dirigidos al Seprona de la Guardia Civil, entre 2004 y 2017 y organizados por el Ministerio de Medio Ambiente.
.Mismo periodo también con ATECMA: trabajos para la Comisión Europea sobre elaboración de directrices y modelos de gestión para hábitats de la red Natura 2000, así como su seguimiento y evaluación.
.2013-2017: consultor ambiental con trabajos ligados principalmente al comercio internacional de especies amenazadas (CITES). Auditor del sistema de certificación de gestión forestal FSC (Forest Stewardship Council).
Publications
Scientific publications:
- Ibero, C. and J.L. Viejo. 1988. Faunística y preferencias ambientales de las mariposas (Lep.: Papilionoidea y Hesperioidea) del Macizo de Ayllón. (Faunistic and environmental preferences of butterflies (Lep.: Papilionoidea y Hesperioidea) in the Ayllon Massif). SHILAP Revta. Lepid. 16 (61): 47-58. Madrid.
- Ibero, C., García-Barros, E. and Yela, J.L. 1989. Recopilación de la información y propuesta para un estudio de la distribución de las especies de Papilionoideos y Hesperioideos de la provincia de Guadalajara (Information gathering and proposal for a study on the range of Papilionoidea and Hesperioidea species in Guadalajara province) SHILAP Revta. Lepid. 17 (65): 61-70. Madrid.
- Viejo, J.L. and Ibero, C. 1990. Los papiliónidos de Guinea Ecuatorial (Lepidoptera, Papilionidae) (The species of the Papilionidae family in Equatorial Guinea). SHILAP Revta. Lepid. 18 (72): 295-300. Madrid.
- Viejo, J.L., De Silva, C., Ibero, C. and Martín, J. 1991. The selection of lepidopterologically interesting areas in central Spain using U.T.M. distribution maps. The Journal of Research on Lepidoptera 28 (4): 289-296. USA.
- Viejo, J.L., Munguira, M., Ibero, C. and Álvarez, C. 1992. Aspectos legales sobre la conservación de las mariposas en España (Legal aspects of butterfly conservation in Spain) SHILAP Revta. Lepid. 20 (80): 355-365. Madrid.
- Viejo, J.L., Ibero, C., De Silva, C. and Martín, J. 1992. Las regiones lepidopterológicas del norte de España (Lepidopterological regions of North Spain). Boletín de la Real Sociedad Española de Historia Natural 88 (1-4): 223-233. Madrid.
Some 40 technical and "informal" publications on management and conservation of natural resources.